Mums, you put your heart into even the smallest daily habits. From "you sound strange, has something happened?" to "wrap up well or you'll get a cold" with the inevitable "have you eaten?" along the way. Today we want to dedicate our heart to you, carving it in a thin egg pastry. Ravioli "alla sorrentina", a lovely first course! Let's prepare them with le Naturelle white shell eggs.
MAKE THIS RECIPE WITH:

LE NATURELLE WHITE SHELL FROM LEGHORN BREED HENS, BARN EGGS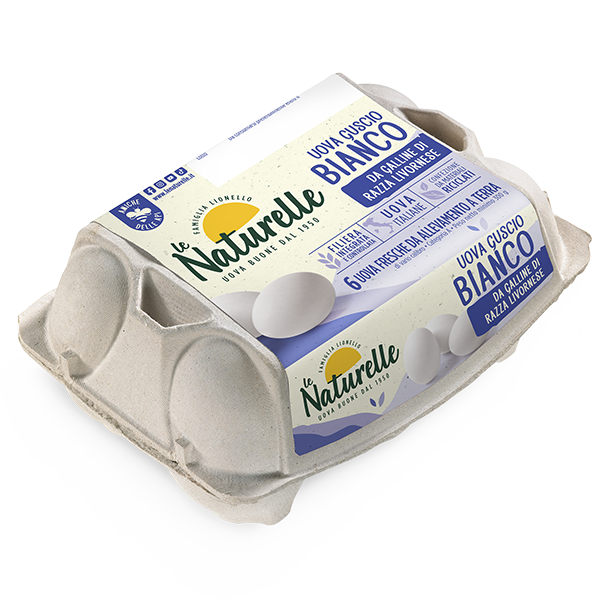 WHAT YOU NEED
1 frying pan

2 bowls

1 pastry board

heart-shaped mould
INGREDIENTS
4

le Naturelle white shell eggs

400

g

00 flour

300

g

ricotta cheese

400

g

mozzarella

500

g

cherry tomatoes

1

clove garlic

extra virgin olive oil to taste

basil to taste

salt and pepper to taste
METHOD
For the fresh pasta: place the flour in a bowl, make a well in the centre and add the eggs one at a time, work the mixture until you get a smooth ball. Cover it with plastic wrap and let it rest at room temperature for half an hour.

Chop the mozzarella with the knife and place it on a strainer, so it loses its serum. In a bowl put the mozzarella, ricotta cheese, salt and pepper. Mix thoroughly and set aside.

Once the resting time has elapsed, dust the pastry board with flour and with the rolling pin roll the pasta into a thin sheet, a couple of millimetres. Distribute the filling in well-spaced heaps, and cover with another layer of pasta.

Press the pasta lightly between one heap and another, taking care to let out the excess air. With the help of a special heart-shaped cutter, stamp the individual ravioli, if you do not have it, try to form the heart with scissors.

Put a pan full of salted water on the hob and bring to the boil, which will be used to cook the ravioli.

Now prepare the seasoning: wash and cut the cherry tomatoes in half or in quarters. Put a large pan on the hob, heat the oil with the clove of garlic and then add the cherry tomatoes. Cook for 5 minutes over moderate heat, taking care to remove the garlic clove halfway through cooking.

Meanwhile, drop the ravioli into the boiling water. As soon as they come to the surface, drain them and put in the pan with the sauce. Sauté for a few moments to let them absorb the flavour and serve the ravioli very hot.