Brunch, you don't scare me!
MAKE THIS RECIPE WITH:

LE NATURELLE WHOLE EGG IN 250 G BOTTLE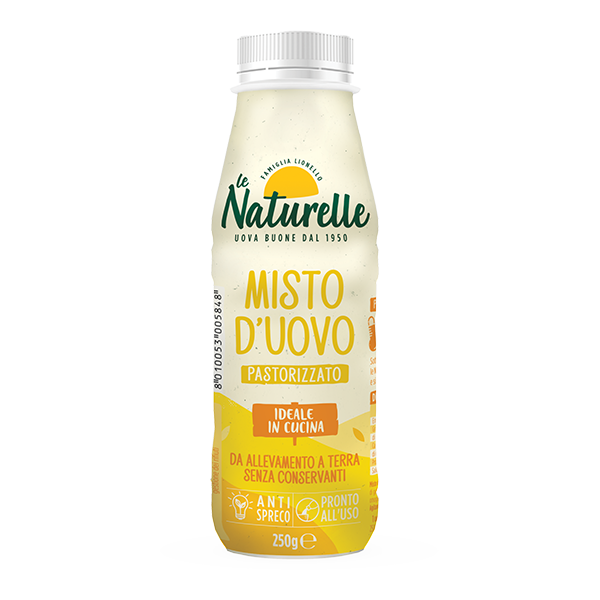 WHAT YOU NEED
1 bowl

1 non-Stick Frying Pan
INGREDIENTS
150

g

le Naturelle Liquid shelled eggs in bottle

180

g

00 flour

1

teaspoon and 1/4 baking soda

200

g

robiola cheese

250

ml

milk

200

g

salmon

butter to taste

dill to taste

salt to taste

pink pepper to taste

black pepper to taste
METHOD
In a bowl, beat the egg product together with the milk and salt, using a whisk. Add the sieved flour together with the baking soda and mix until you get a smooth and lump-free mixture. Incorporate 125 g of robiola and beat everything with the electric whisk until blended.

Grease a non-stick pan with a knob of butter, arrange a ring cutter and add 1 ladleful of batter at a time. Cook until bubbles appear on the surface, then using a spatula turn it and continue cooking on the other side until lightly browned.

Proceed in this way until the ingredients are finished. Stack the pancakes one at a time on a plate so that they stay warm. Serve them with the remaining robiola, a few slices of salmon, fresh dill and pink and black pepper to taste.